Dental Crowns
---
What Are Crowns For?
Crowns are artificial caps that are bonded to your teeth in order to enhance functionality, strength, and appearance while maintaining their integrity. In addition, crowns can also be made to match your tooth shade for a natural look.
Is The Dental Crown Procedure Safe?

Our dental crown specialists pride themselves on educating our patients and providing them with complete transparency before any treatment they receive. Our dental crown process is simple and straightforward.
---
3 Reasons Why You Should Choose Us For Your Dental Crowns

---
We offer quick solutions for patients seeking teeth restorations as our dental crowns labs are fast and efficient.
Our state-of-the-art office utilizes only the latest technology to ensure crowns are made with the highest quality.
We utilize the power of digital impressions to eliminate the goopy mess.
---
---
Looking for a dental crown dentist? Our expert dentists are here to restore your smile!
Contact us!
---
---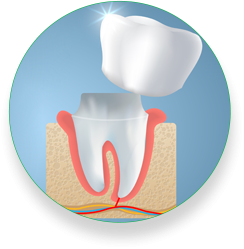 Why Would I Need A Crown?
A cavity that is too large to fill with a filling

A weak, cracked, or worn down tooth

Previously had a root canal treatment. The dental crown will help protect the tooth

Make your smile more aesthetically pleasing by covering any misshapen or discolored tooth



---

What Are Dental Crowns Made Of?
A Crown can be made of several materials such as metal alloys, porcelain, ceramics, or composite resin. Our dentist wants to make sure the crowns look as natural as possible and fit comfortably inside your moth. That being said, our cosmetic dentist will thank about certain factors when deciding what material to use for your crown such as:
Location and function of a tooth
Gum tissue positioning
Your preference
Shade of tooth

---

Cavity Replacement

Crowns are usually needed when the integrity of the tooth is threatened by a large cavity. Large cavities can often leave large holes that fillings can't fix.

Crowns are bonded onto the tooth using cement that protects the vulnerable space.


---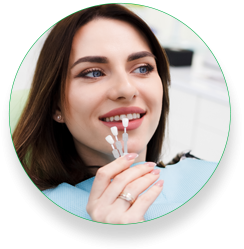 Customizable by Color

As time goes by, the shade of our teeth changes from white to a yellow shade. We believe tooth restoration should benefit both your oral health and enhance the look of your smile.

Our dental crowns are made in order to look seamless with their surrounding teeth.

---
---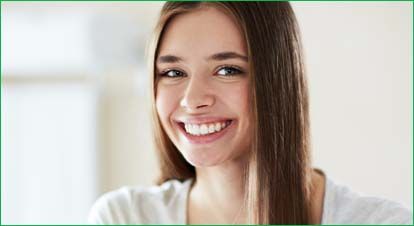 ---