Emergency Dentist
---
Your solution for toothache, pain, or extractions

There are a number of reasons why you might be approaching a dental emergency. Out of nowhere, an emergency can happen. In most cases, a dental emergency happens when you're minding your business with no expectation of it happening. With our modern office being in Garland on 107 S. 1st St Suite A, Garland, TX 75040.

Our dental office has the right tools to be of aid to you. Once you come and see us we'll see all the viable options and choose the best one in order to get you out the door pain-free.

If you are experiencing teeth trauma because of an injury to the head, please call 911 as soon as possible or head directly to the emergency room.
---
---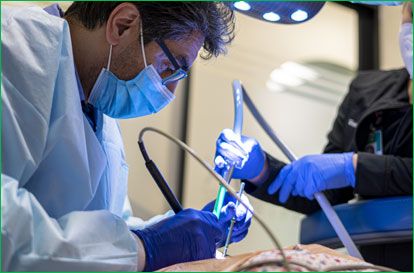 Why Should You Choose Optima Dentistry?
---
Frequent Dental Emergency Problems in Garland, Texas

---

Why am I experiencing a toothache?
Have a tooth pain that's keeping you up at night? We recommend going to visit your dentist for a check as soon as possible. The reason for a quick check up is due to the possibility of the tooth needing an extraction, it being infected, or trauma. We also advice you to not wait for this can make the dental emergency even more severe or worse – cause a dental abscess.

---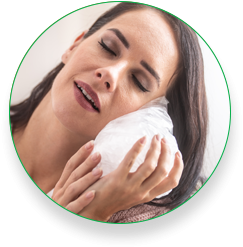 What things can I do at home to decrease the pain before I go to the dentist?
A quick and easy way to reduce the your toothache is to put an ice bag over the affected area, this will help reduce any swelling you may be experiencing. Right when you arrive at our dental office we will work immediately on figuring out what is causing you discomfort. As stated above, our main goal is for you to leave your visit with us without any pain.


What do I do if my tooth fell out or knocked out?
It's possible to save your tooth if it happens to fall off. While unconventional, its best to find the knocked tooth, rinse it with warm water, and put it in a glass of milk. Doing so may have Dr. Eslami potentially save your tooth. However, if Dr. Eslami is unable to save your tooth, he will discuss with your with a smile restoration through dental implants, dentures, or a bridge. On another note, it's crucial to come visit our emergency dentist as fragments may need to be removed to eliminate the chance of an infection.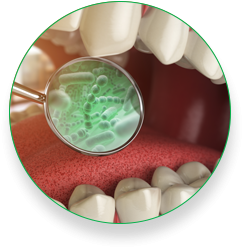 My tooth may be infected, what can you do?
Another urgent need to see a dentist is that they may have an infected tooth. Tooth pains usually are caused by an infected tooth. A visit with us will start with an examination of the tooth and x-rays. Dr. Eslami will then provide a tailored treatment plan in order to stop the infection or stop its course of turning into a dental abscess.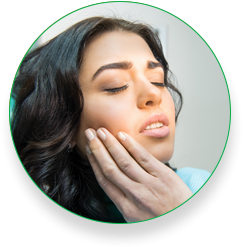 What are the common signs that a visit to an emergency dentist is needed?
Bacteria may enter the roots of your tooth

through a cracked tooth Trauma around your mouth may lead to future oral problems

The swelling of your face is a serious sign of a dental emergency

Abscess in your tooth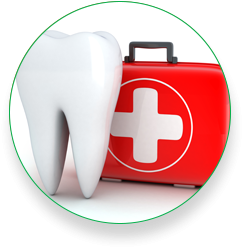 What does an emergency dental evaluation consist of?
First Dr. Eslami, our emergency dentist, will discuss best treatment option available for you and also discuss the financing options before starting on any treatment.

How much does a visit to the emergency dentist cost?
Typically during office hours, dentists may charge you between $75 to $250 for just the x-rays and consultation. This price doesn't reflect the treatment plan. A visit to an emergency dentist after hours may be much more expensive.
---
---
One Last Thing:
Reserve your consultation today to review the health of your smile and avoid expensive treatment or a dental emergency.

Call or Text Now: (972) 276-0159