Family Dentistry General Services
---
The Best Dentist In Garland, TX
We take pride in knowing you'll receive a 100% tailored experience from Dr. Eslami, a Diplomate of the American Board Of Oral And Maxillofacial Pathology and a graduate of Harvard Dental School. Our family dentist is available for all your oral health needs, checkups, and cosmetic dental work like teeth whitening or implants! Your smile is what matters most to us, so we will go the extra mile to give you the best experience and final results!
Optima Dentistry is the place to go for high-quality care in Garland, TX! Our dentist Dr. Eslami has years of experience and loves what he does; you can tell by his personality that comes through when treating patients or giving advice on how best to maintain your oral hygiene at home after visiting us. You won't regret getting dental treatment done here because we provide affordable options as well as excellent service; Visit us and confirm why everyone's favorite family dentist is Dr. Behnam Eslami.
---
---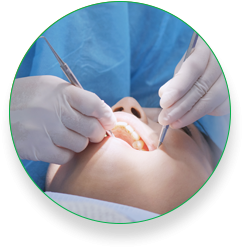 ---

Dental Cleanings & Exams
Regular dental checkups and cleanings a high-quality long-lasting smile. Our Garland Dentist Dr. Eslami will thoroughly examine your teeth and gums for any signs of tooth decay or cavities. We exercise the best dental care possible in order to try to minimize future probable problems – saving you money and unneeded headaches.
---
---
Dental Implants
Want to restore your smile but don't want to pay thousands upon thousands for the best quality? Well, you're in luck, holding true to our word in believing everyone deserves their dream smile, we are offering dental implants at the lowest cost possible here in Garland. Moreover, we want to make sure you're happy with the smile you get. That is why we use nothing but the best implant technology on the market today to restore your smile. This means you get the best dental implant material to fill your smile at the lowest price point possible.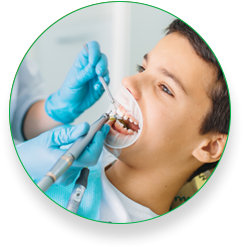 ---
Pediatric Dentistry
Having Optima Dentistry as your go-to pediatric dentist in Garland ensures that your kids are receiving the best dental care. We know that whenever kids first visit their pediatric dentist they might be a little nervous and hesitant to proceed with treatment. For this reason, we go above and beyond the other Garland pediatric dentists' to make sure we become not only your kid's favorite dentist but yours too.

---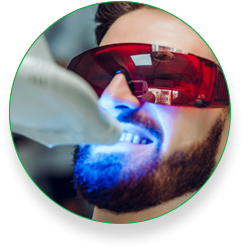 ---

Teeth Whitening
Having a pearly white smile in one day is many people's dream. At last, that dream can now be a reality. Offering teeth whitening services in Garland, Dr. Eslami can make what was once a dull smile into a brilliant new smile.

---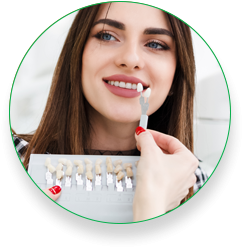 ---
Veneers & Crowns
Veneers and crowns are both dental restoration methods that can improve the look and function of your teeth. The main difference is that a veneer covers only the front of your tooth and a crown covers the entire tooth.

---
---
Dental Fillings
To treat a cavity your dentist will remove the decayed portion of the tooth and then "fill" the area on the tooth where the decayed material was removed. Fillings are also used to repair cracked or broken teeth and teeth that have been worn down from misuse (such as from nail-biting or tooth-grinding).

---

---

Extractions
Tooth extraction is the removal of a tooth from its socket in the bone. If you are facing a tooth extraction, it can seem a little daunting and nerve-wracking. But did you know that tooth extraction is a relatively standard dental procedure? Learn more about extractions and when should a tooth be removed.
---

---

Dentures
Dentures are removable appliances that can replace missing teeth and help restore your smile. If you've lost all of your natural teeth, whether, from gum disease, tooth decay, or injury, replacing missing teeth will benefit your appearance and your health. That's because dentures make it easier to eat and speak better than you could without teeth.

---