Brava by BRIUS™
---
---

What is Brava?
Brava is a revolutionary method that can be used instead of braces or aligners that moves the teeth independently. Placed behind the teeth so they cannot be seen, this method considerably shortens treatment time, allows for easier cleaning than traditional braces, and is more comfortable than braces or aligners over the course of treatment. Every tooth is moved independently and simultaneously to its desired position. The result? A shorter treatment time.
---
---

Reduces treatment in half the time.
From mild to complex, there is no limitation to what you can do with Brava™ technology.
Remarkably Hygienic
Having one of the smallest brackets and no wires makes it convenient for you to brush and floss with ease.
---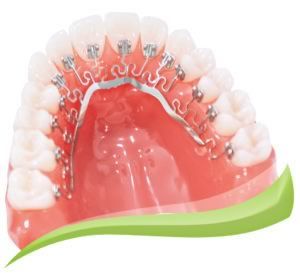 ---

Truly Invisible
Brava
lies behind your teeth meaning you can speak and smile without anyone noticing. Easier to floss to maintain oral hygiene, unseen so life moves on uninterrupted.
Made For All Ages
We now have technology that can get you to that great smile in no time. No matter the age, you deserve to smile. Brava™ is built for kids, adults, and even senior citizens!
---
---

Ready To Transform Your Smile?
Contact us or visit us to get your celebrity smile! Let us transform your dream smile into a reality. Contact Our Board Certified Orthodontist.
Call or Text Now: (972) 276-0159
FAQs
---