What Sets Optima Apart
---
Education and Training
---
Dr. Rahimi
our orthodontist and
Dr. Ben
our restorative dentist and oral pathologist are Harvard University graduates.
Dr. Hassan
has graduated from Boston University Henry M. Goldman School of Dental Medicine (GSDM).
Experience
---
All of our dentists have at least a decade of clinical experience. So, we have been around and we have seen it all. Dr. Rahimi, our orthodontist, has treated more than 2500 braces patients so far and the total number of patients treated by our group of specialists is more than tens of thousands of patients.
Dentists are Owners
---
Our dentists are not employees of a major corporation. This is a private office and the dentists own it. That means, they will make sure you leave satisfied.
---

One-Stop-Shop
---
We have a full staff of specialists, so no matter what your dental treatment needs are, most likely it will be done here and you will not be sent to a different clinic. That brings convenience for you and your family. Check our services tab to know more about what we can provide.

We cover all ages
---
We offer dental services to newborns all the way to the elderly. So if your child is only six months old, we encourage you to bring them in for their first checkup. We offer specialized services for newborns, infants, toddlers, adolescents, teenagers, adults, and the elderly.

Our prices are competitive
---
Our prices are reasonable when you grade our quality and professionalism. Just compare us to other providers in the area and you will notice it for yourself. Our goal is to treat everyone like family, so, we are fair when it comes to quoting your treatment costs.
---
Payment plans
---
A perfect smile is one of the few investments where you will be able to reap the benefits for a lifetime. We will work with you to create a payment plan that will satisfy your financial needs. We even have
CareCredit
that will allow full financing of your treatment if that is something you want.
State-of-the-Art Technology
---
Our office is equipped with comprehensive orthodontic and general dentistry treatment planning software. At Optima, our patients also benefit from digital x-rays which produce less radiation than the traditional kind and provide better quality images.
Convenience
---
We understand that you have a busy schedule, and it is important for us to respect your time. This may be a rarity in the health care profession, but our office always makes the effort to see you at your scheduled appointment time, and we take pride in this. We offer convenient working hours in addition to offering Saturday appointments.
---
Same-Day Treatments
---
We are a big fan of starting treatment on the same day, so walk-ins are welcome in our office, if you are ready, we have the experience and ability to start your treatment immediately if the schedule allows
.

System Reminder
---
We are utilizing a patient communication program, enabling us to confirm your appointments through text messaging and email. This means we will not bug you to remind you of your appointments over the phone. This also means that you don't need to worry about remembering when you are due for your cleaning or checkup. As long as your contact information with us is current and up to date, let us worry about that
.

Different Options for Braces
---
In our orthodontic clinic, we provide almost every reasonable treatment system that is available out there. We provide
Invisalign
,
Brava
,
metal braces, and clear braces
, so you can choose your appliance of choice for your treatment
. This is what set Optima apart.
---
We Are A GREEN Office:
---
We take pride in trying to be as GREEN as possible and leave the smallest carbon footprint. We are on the path to becoming 100% paperless which allows us the opportunity to help out our wonderful environment. All patient forms, financials, photos, and X-rays are digital and communicated through email as much as possible
!
Most Insurances Accepted
---
We accept most insurance plans, including Medicaid as well as CHIP and we help you collect the maximum benefit possible from your insurance provider. Probably the only insurance we don't accept is HMO insurance
---
Office Perks:

Children receive free gifts in the clinic following their treatment, not to mention occasional promotions, specials, and other perks if you become our regular patients such as:

Family member discounts
Discounts on services
Referral discount
Occasional raffles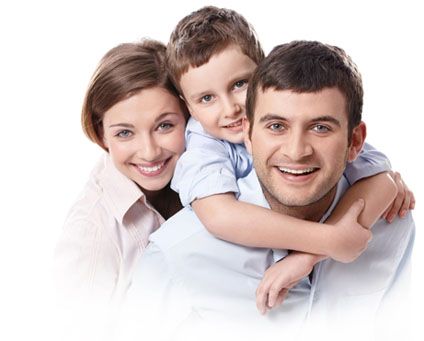 ---