Cost Of Braces
---
Get an idea of what braces cost from home
Are you too busy to come to the office for an orthodontic evaluation? No problem! The cost of braces at Optima is a few clicks away. With our virtual smile assessment, you can get an idea of how much braces will cost. If you prefer a consultation, call us at (972) 276-0159 and we will accommodate your schedule.
Get a FREE ESTIMATE!
Virtual Smile Assessment
---
---
---
How Much Do Braces Really Cost?
Have you been to several orthodontic offices and each gave you a different estimate for your orthodontic treatment? Well, don't be surprised! There is a reason behind this complexity that we will try to explain.
The cost of braces can have a very wide range. It differs from office to office and from patient to patient. At Optima Dentistry, braces can cost from $2,500 for short early interventions (Phase 1), to $8,000 for more complex and challenging cases (e.g. surgical). Multiple factors affect the pricing of orthodontic services:
The technology of choice and appliances
Difficulty of treatment
Duration of treatment
Dental Insurance
Private Corporate Dentistry
Added upgrades (Retainer Advantage Plan, Clear Ceramic Braces, etc.)
---
---
---
Private (PPO) Insurance and Braces
Not all PPO insurances provide Orthodontic coverage. Occasionally, policies introduce restrictions such as an age limit, which means that if you don't meet the requirement, they will not pay the orthodontic benefit. Please note that coverage and age limits differ between insurance carriers.
PPO Insurances usually define a lifetime maximum (let's say $1,500) and a percentage of treatment cost (let's say 50%). As an example, if a treatment costs $5000, the insurance will pay up to $2,500 based on their 50% clause, but since the lifetime maximum is $1,500, they will actually only pay $1,500, leaving the patient with the remaining $3,500 balance. If it doesn't make sense to you, you are not alone! Now imagine you needed a limited treatment that would only cost 2,000. In this scenario, the insurance company will not pay the full lifetime of $1,500. Since the treatment total was $2,000 and 50% of that amount is $1,000, the insurance will only pay $1,000. The remaining $1,000 balance will be your responsibility.
At Optima, we can break down the remaining balance into affordable payment plans. We like to be transparent, please be aware that if the insurance fails to pay for any reason, it will be the patient's responsibility to cover the shortage.
---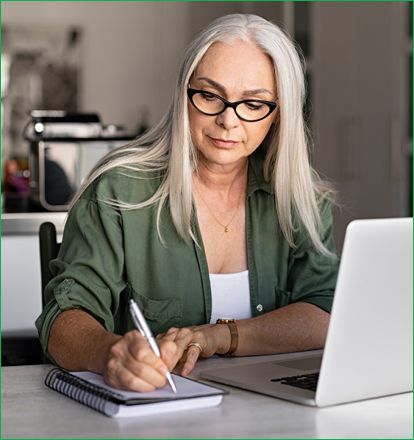 ---
---
---
Medicaid and Braces
Medicaid either pays for your braces treatment down to the last penny or doesn't pay a dime! To qualify, you need to first meet their minimum requirements that differ from state to state and from time to time. In Texas, up until 2012, it was very easy to get approved under the Medicaid program, but then investigations indicated that the state of Texas paid more than the rest of the country for braces treatment (about 300 million dollars in 2010).
FBI got involved and some corporations and individuals got indicted for fraud and other criminal acts; the drama leads to an overhaul of the approval process for such patients. According to the most recent changes, in order to get approved, the patient has to have a minimum of 4 severe problems out of a list of 10. If your teeth look kind of ok, the bets are that you will not meet those minimum requirements. Anyhow, the only way to know for sure is to visit an orthodontist who accepts Medicaid to figure out if you can qualify. Please note that the CHIP program doesn't cover braces.
---
---
---
---
HMO Insurances and Braces
These insurances usually offer a discount for the members on the regular fee the orthodontist charges. For example, the HMO insurance will mention a 25% discount on the regular fee when it comes to orthodontic services. This means that if the office treatment fee is $6000, the fee for the member will be reduced to $4500. At this moment, we are not a part of any HMO plans.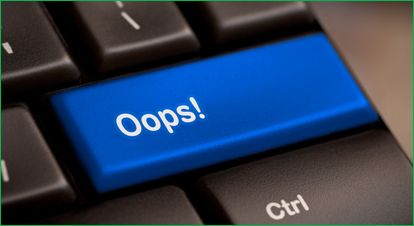 ---
---
---
Our payment Platform
We use Orthobanc to automate payment in our collection system. So after the contract starts, you will not deal with us directly. Orthobanc will handle the financial transactions of the contract. We offer automatic payments with credit cards and bank accounts so you don't have to worry about making the payments every month at our counter. We are very flexible when it comes to arranging the payment plan in a way that would meet your financial situation. We offer long-term payment plans with zero interest for some patients. We also offer a pay-in-full discount. To know more, feel free to reach out to us to discuss your financial needs.
---
The Process
At Optima Dentistry, after you fill out the necessary forms that are standard across different dental offices, you will sit down with Dr. Rahimi. Remember at Optima, consultations for braces are always available! Dr. Rahimi will evaluate your teeth and address your orthodontic concerns. He will explain how long the treatment will take, and what technologies are best for the treatment. Based on the information he provides, the treatment coordinator will come up with the exact cost of the treatment and then he will sit down with you to work out a payment arrangement that will work best for you. The treatment coordinator will also introduce our treatment options to you as well as some packages that we offer.
---
Orthodontic Packages
---
BRAVA
Brava™ is a revolutionary method that can be used instead of braces or aligners that moves the teeth independently. Placed behind the teeth so they cannot be seen, this method considerably shortens treatment time, allows for easier cleaning than traditional braces, and is more comfortable than braces or aligners over the course of treatment.
INVISALIGN
Clear Aligners are a different class of orthodontic appliances that offer a removable and almost transparent way of aligning the teeth. Not everybody is a good candidate for these appliances. We offer this treatment approach to main adults with little discrepancies. When the treatment gets complicated or the amount of tooth movement increases, we need to put many attachments on our teeth that defeat the purpose of being invisible. But some patients can be good candidates for these appliances and we offer them to them. There is a premium charge for Invisalign and ClearCorrect cases and there are a 4 to 6 weeks lead time to receive the appliances back from the lab.
---
METAL BRACES
Our most cost-effective, straightforward, convenient option is regular metal braces. We use top-of-the-line Victory brackets by 3M. Although this option is our most economic option, please don't think that just because you are paying less, you will receive an inferior treatment quality. That is not true. If anything, regular metal brackets do offer the best quality of treatment because the orthodontist has full control over how to manipulate the wires and brackets.
CLEAR BRACES
We use 3M's Clarity Advanced brackets. These are one of the most discrete brackets available and in combination with clear wires, they can get quite invisible. Although these brackets are more expensive, it doesn't make them better than regular metal braces, but the brackets will be less noticeable.
---
Was the process complicated?
Leave the complication to us! We will break it down when you come in for your initial consultation.
Call or Text Now: (972) 276-0159
---